May 23, 2017
After spending five years writing, "It's News to Me", I wondered if publishing it would be a reality or would it just remain a dream? As I approached my milestone 60th birthday I realized the choice was mine to pull the trigger and join the ranks of the self-published. I told my husband, Kevin Benz, that for my birthday I wanted to publish my book and to get it into the hands of my sixty closest friends and loved ones. With his support that is exactly what I set off to do with the help of Danielle Hartman Acee of Author's Assistant. Together, she and her team and I followed all the steps necessary to edit, format and publish a beautiful book (if I do say so myself with pride).  That process took almost another year, but it was well worth the finished product!
Any author can tell you there is no thrill like seeing your work in print…turning the pages of and holding your very own book…and having friends and relatives join you in this very personal experience.
As the final edits of the manuscript were underway, I sat down and began listing my 60 closest friends and loved ones. Before I knew it that list had grown into nearly 600! And I'm fortunate that today, the day of my official book launch that list continues to grow. It's not that I'm making new friends at a rapid pace, but rather my friends and associates are sharing the new book news with their friends and loved ones. They're helping to plan book readings in their homes and appearances at libraries in their communities. Their sharing social media posts and forwarding flyers with their colleagues. They're buying books for themselves and for friends. In general, they are giving me the best birthday ever as my 61st birthday approaches.
I am humbled by the reviews, the response and the admiration shared by my friends. All I can do is say thank-you, thank-you, thank-you!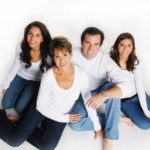 Please follow and like me: